Equifax & the Era of Identity Theft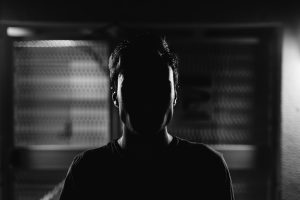 As we all now know, Equifax has been added to the long list of data breaches and accidental exposure this year, joining hundreds of other companies, such as CVS, Charter Spectrum, Aetna, State Farm, Verizon and Frontier Airlines.
While the Equifax incident is particularly alarming (considering the type of data they have on almost every American), it's likely not the first time your personal information has been exposed. If you aren't convinced, take this short quiz from The New York Times.
In today's world, being effected by personal identity theft or fraud is virtually inevitable. In fact, it's safest to assume that the bad guys already have either all the data they need, or have enough to trick you into giving them more. The good news is that there are still things you can do to reduce your risk.
1) Watch out for phishing or scams
Scammers may try to email or call you, claiming to be from your bank or Equifax, claiming that there is a problem with you accounts. Contact your bank directly if you suspect an issue.
2) Sign up for credit monitoring through a company such as LifeLock
They will alert you if someone tries to open a new account using your identity. Some companies will even provide identity repair services if yours is compromised.
3) Monitor your own accounts and credit report
Review bank and credit card statements regularly. Set up email or text alerts to notify you if your card is used for an online purchase, for transactions over a set amount, or simply used at all! Check your credit report at least annually.
4) Freeze your credit files at all three credit bureaus
This can be time consuming, but it's incredibly effective. The Consumers Union offers advice based on your home state. Remember that it is not generally possible to sign up for credit monitoring services after a freeze is in place.
If you believe you may have been the victim of identity theft, learn more about how to protect yourself at idtheftcenter.org. You can also call the center's toll-free number (888-400-5530) for advice on how to resolve identify-theft issues. All of the center's services are free.
Sources: CyberheistNews published by KnowBe4, LastPass. Photo by Malik Earnest on Unsplash