Introducing Will Huhn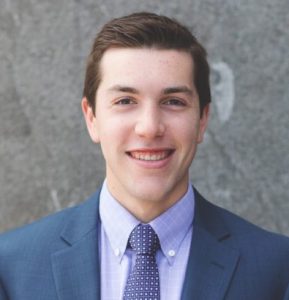 Brand Asset Management Group has been pleased to have Will Huhn, a junior at Washington University, join us for an internship this summer. Will has been a great asset to our team, assisting with many special projects, and always bringing his eagerness and smile to every task he undertakes.
We are blessed to have him as part of our team for this short time and would like to take the opportunity to introduce him to those whom he has not yet met.
Meet Will
I was raised in St. Louis and am currently pursuing a double major in Finance and Economics at Washington University, graduating in May of 2019. On campus, I'm a Teaching Assistant in Microeconomics and Computer Science, as well as a member of the club golf team that competes against other club teams in Missouri and Illinois.
After graduation, my goal is to start a career in either the financial services or management consulting industries. I also intend to pursue a graduate degree in Business. When I'm not studying, you'll find me reading, exercising, playing golf, or spending time with friends. I'm also looking forward to this spring when I will spend the semester studying abroad in Paris, France.