Live Event • Wednesday, May 17th at 4:00 pm CT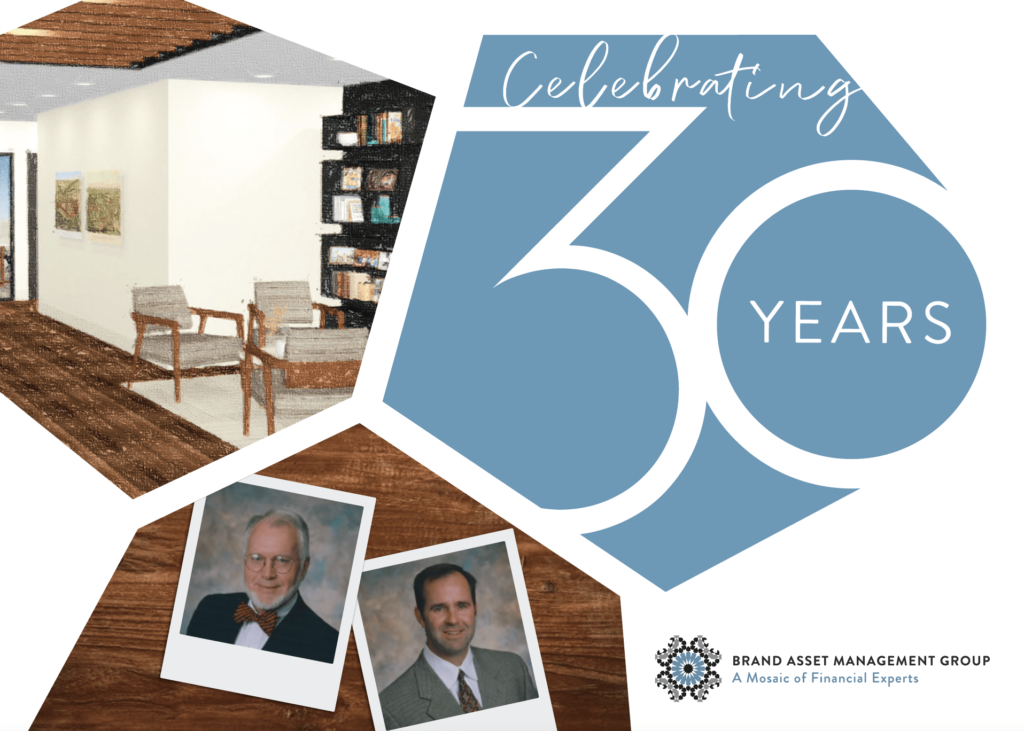 After 20 years in the brokerage industry, Bryan Brand opened the financial advisory firm in 1992 that would become Brand Asset Management Group. At that time, the team at Brand AMG was just Bryan, his wife Vicki, and son Todd. The S&P 500 was around 400 and it was the very early days of buying and selling investments through the computer, instead of over the phone.
A lot has changed since then. Our team is now 16-people strong, the S&P 500 is around 4,200, and technology plays a central role in our day-to-day lives.
However, just as many things have remained from the early days of our firm. Bryan's vision for providing independent and objective advice is still the foundation of our work, and we still believe that families are best served when their trusted advisors are working in perfect harmony. Most importantly, it's still our client's goals, objectives, and dreams that drive our team each day.
To celebrate the last 30 years, and the clients who have made it possible, we are hosting an Open House in our new office space on May 17th from 4:00 to 7:00 PM. Our new office is located in the same building, we've just moved from the 4th floor to the 6th floor. Drinks and food will be served, and we hope you and your family can join us for this special evening.
Fill out the form below to RSVP: