Live Event • Monday, November 1 at 11:00 AM (CST)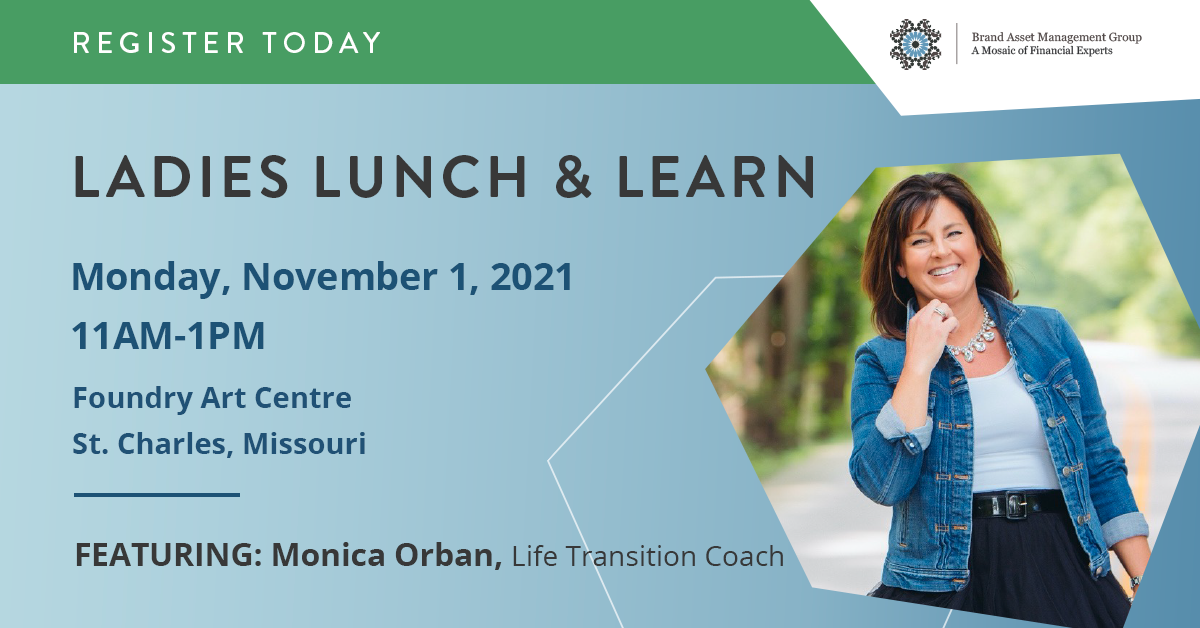 How do you navigate uncertainty? How can you flourish, even during life's most challenging moments? These questions feel especially important today, given the state of the world and the uncertainty that we are all facing.
With this in mind, we are thrilled to announce our 2021 Ladies Lunch & Learn event, focused on resilience. This interactive workshop will feature the insights of Monica Orban, who will discuss the power of positivity, key strategies for building resilience, and the science of wellness.
The event will be held in downtown St. Charles at the beautiful Foundry Art Centre. Like in years past, lunch will be provided.
To reserve your seat for this year's event, simply fill out the form on the right with your contact information. As always, if you have any questions about this year's Ladies Lunch & Learn, we invite you to connect with our team. We hope to see you on November 1st at the Foundry Art Centre!
---
About the Presenter
MONICA ORBAN
Life Transition Coach
Monica Orban, Life Transition Coach, learned the benefits of life coaching through her own personal encounters. After experiencing the sudden loss of her father while simultaneously going through a divorce, she dove into spiritual and personal growth with the assistance of several counselors and life coaches. Monica now partners with individuals seeking shifts in perspective around their own transitions in life. She works with clients on overcoming feeling "stuck" and releasing old stories, which ultimately leads them to finding their own inner harmony.
Monica holds a certification from Coach U, an International Coach Federation Certified Training Program. Monica also holds a Bachelor of Music in Music Education from Butler University and a Masters in Education with a music emphasis from Lindenwood University. She has also been a collaborative pianist in the St. Louis area since 2010. Monica combines her love of music and teaching with her passion for helping others to move her clients through a transformative process.
Fill out the form below to register: