Live Event • Friday, December 3rd from 3:00 to 7:00 PM (CST)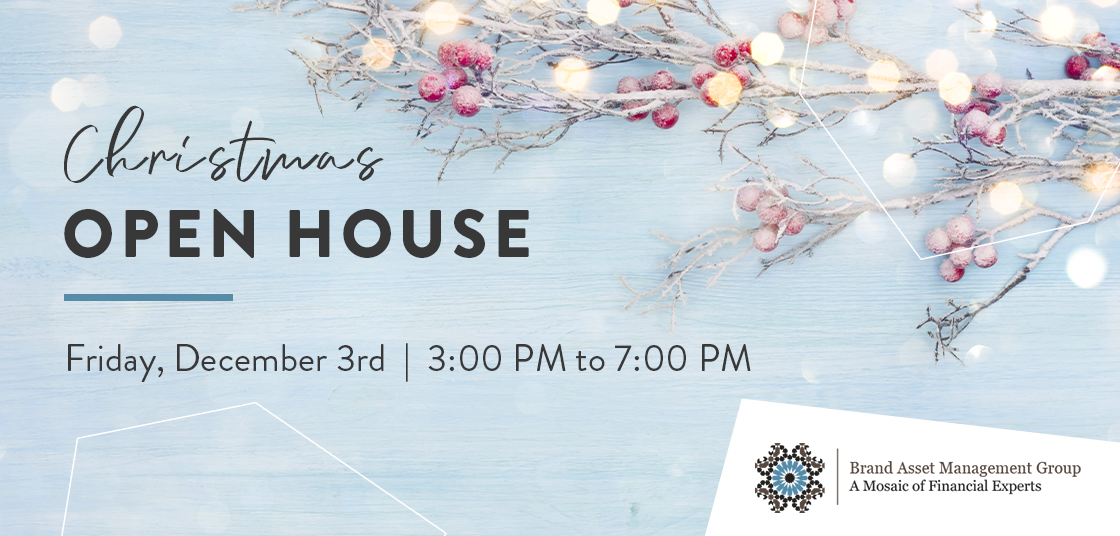 On December 3rd, from 3:00 PM to 7:00 PM, we invite you to stop by the Brand AMG offices and celebrate the holiday season with us!
Drinks, hors d'oeuvres, and holiday cheer will be on hand, and friends and family are welcome! If you plan to attend this year's event, we'd greatly appreciate if you could let us know by filling out the form on the right.
SEASON OF GIVING
At this year's Christmas Open House, we will be collecting new and used winter clothes or blankets and donating them to City Hope St. Louis. City Hope St. Louis is a wonderful organization seeking to provide transitionary care to the unhoused community within St. Louis City.
We hope to see you and your family on December 3rd!
Fill out the form below to RSVP: